Premier Dental Care offers modern digital technology and cosmetic treatments to patients in Lancaster and Palmdale, CA. This technology allows our professional dental team to offer high-quality dental care.
Dental technology encompasses diagnostic tools and modern treatment options that offer faster and more effective results. Learn more about our technology below: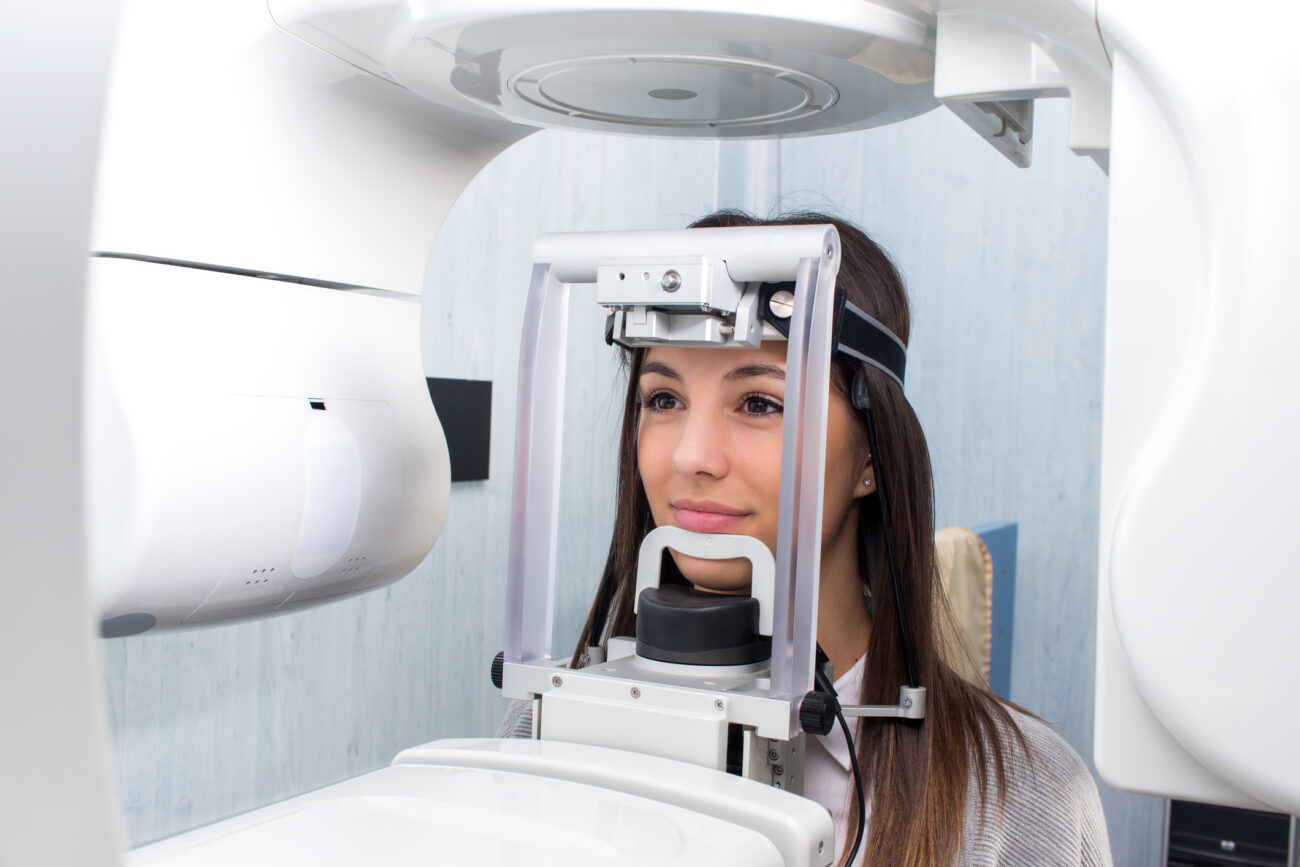 CEREC Teeth-in-a-day
Dental impressions can be taken of teeth receiving dental crowns using CEREC using a convenient chairside scanner.
Chairside Economical Restoration of Esthetic Ceramics (CEREC), or CEramic REConstruction, uses computer technology to take impressions quickly and generate a precise fitting.
CEREC is a great alternative to traditional dental impressions which can be messy and uncomfortable.
CBCT 3-D Scanning
Dr. Naguib has in-house CBCT scanning capability to thoroughly evaluate all aspects of your oral structures, from teeth to soft tissues and jawbone. Used for diagnosing complex concerns, our CBCT scanner is also integral to treatment planning for placing implants and other restorative treatments.
Digital Dental X-Rays
During your first office visit, we will take digital x-rays of the front and back teeth. X-rays can diagnose tooth decay or find cavities hiding between teeth and around tooth roots.
This technology allows our dentists to find and treat problem areas immediately. We typically take them once a year for each patient.
This is standard, and almost all dental insurance will cover them. If you are suffering from a dental problem, we may need to take additional x-rays to help diagnose the issue.
Tooth Whitening
Dr. Naguib and his team provide professional teeth whitening treatment at their dental practices located in Premier Dental Care's Lancaster and Palmdale offices. Professional in-office and at-home teeth whitening options can deliver effective and brilliant results in a shorter amount of time than over-the-counter treatments.
Professional teeth whitening will give you better results faster. This makes it superior to store-bought whitening solutions and it is much safer.
Porcelain Veneers
Porcelain veneers are a cosmetic dental solution used to restore and strengthen the tooth structure. They are made of a thin shell of porcelain or resin that is bonded to the surface of teeth.
The shape, shade, and position of the veneers can be changed to improve the cosmetics of your teeth and smile. Because porcelain veneers are thin, they are one of the most conservative cosmetic dental treatments available to patients.
Dental Crowns
Dental crowns cover dental implants or damaged teeth to strengthen them. Dental crowns can also reshape and resize damaged teeth to restore them to their original strength and appearance.
We utilize CEREC technology to fabricate the tooth crown. This allows us to offer our patients same-day restorations. We will not have to take messy teeth impressions or make a temporary cap for you to wear.
Request an Appointment Today
Call our Lancaster office at (661) 948-6700 or schedule a dental visit to our Lancaster dentist office online. You can call our Palmdale office at (661) 273-6565 or schedule a visit to our Palmdale dentist office online.